Taiwan mulls visa-free entry for Filipinos in October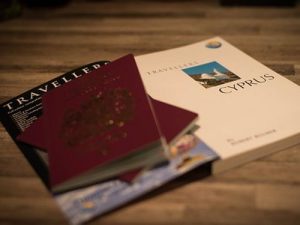 Taipei, Sept. 13 (CNA) Residents of the Philippines could become eligible for visa-free entry to Taiwan in October if the details of the new policy are hammered out at an upcoming meeting, a Foreign Ministry official said Wednesday.
An inter-ministerial meeting of officials from national security, police, immigration and other government agencies scheduled for later this week will discuss related issues, according to the official who asked not to named.
If details relating to the implementation of the policy are finalized during the meeting, the new visa-free entry rules could come into effect in October, the official said.
In an effort to promote the New Southbound Policy, the Foreign Ministry convened an inter-ministerial meeting on April 10 to explore the feasibility of granting visa-free entry to Taiwan for nationals from countries targeted by the policy, including the Philippines.
The New Southbound Policy aims to enhance Taiwan's relations with countries in Southeast Asia, South Asia, Australia and New Zealand.
However, the ministry announced in a statement in May that it was postponing a plan to grant Philippine nationals visa-free entry starting this June, citing the need to "complete relevant administrative procedures and inter-agency coordination."
The announcement came just weeks after the Foreign Ministry had said it would implement the policy by June. At that time, the ministry said it expected to make public the full details and start date of the visa-free travel plan in September.
The Taiwan government relaxed visa rules for individuals from 10 member states of the Association of Southeast Asian Nations (ASEAN) and India, effective from Aug.1, 2016 and included the Philippines in its e-visa program on Oct. 7 last year.
(By Elaine Hou and Evelyn Kao)
Enditem/AW