Reizen met twee in stijl, dat is 'Premium Mini'
Thalys lanceert een nieuwe formule voor trips met twee personen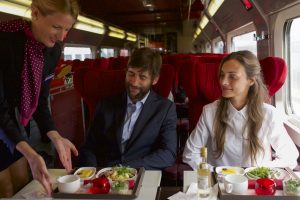 Augustus 2018 — Nu de zomervakantie over de helft zit, begint het stilaan tijd te worden om een volgende vakantie te plannen: een citytrip met vrienden in Düsseldorf, een romantische trip naar Parijs of een culturele ontdekking van Amsterdam met de tienerdochter of -zoon? Thalys lanceert haar nieuwe 'Premium Mini'-formule, die een antwoord biedt op alle behoeften van reizen in het najaar.
Alle Premium-diensten aan verlaagde prijzen!
Met 'Premium Mini' opent Thalys de deuren van Premium voor alle vakantiegangers. Ze genieten van een korting (-30% ten opzichte van de normale instapprijs) en kunnen, met uitzondering van de flexibiliteit betreffende omruil- en terugbetalingsmogelijkheden, profiteren van alle Premium-diensten: een maaltijd geserveerd aan de zitplaats, een taxireservering, het comfort van een eerste klas zitplaats, internationale pers en gratis wifi.
"We hebben een dubbele doelstelling met 'Premium Mini': we willen zoveel mogelijk mensen het beste van Thalys laten ontdekken – ons Premium-aanbod – en tegelijkertijd blijven bouwen aan onze missie om de Europese mobiliteit verder te ontwikkelen. Door het meest correcte aanbod voor te stellen, waarin ieder iets vindt dat beantwoordt aan zijn of haar behoefte, zullen we meer reizigers toelaten om tussen onze bestemmingen te reizen", verklaart Agnès Ogier, CEO van Thalys.
Voor reizigers die al geboekt hebben voor september: er zullen elke maand 2000 zitplaatsen worden aangeboden, zodat die reisverlangens het hele jaar door kunnen worden ingelost.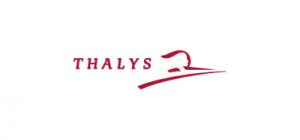 Technische details
Start verkoop: 7 augustus 2018 voor reizen vanaf dinsdag 4 september
Bestemming: alle bestemmingen (uitgezonderd binnenlandse of seizoensbestemmingen)
Prijs: vanaf €40/persoon (enkele reis België-Duitsland), in Premium; vaste prijs, afhankelijk van de beschikbaarheden
Distributie: beschikbaar via de verschillende Thalys-kanalen
Aantal personen: van 2 tot 6 personen
Reservatie : beschikbaar zodra de verkoop open is
Verkoopsvoorwaarden : tickets zonder omruil- of terugbetalingsmogelijkheid
Meer informatie : https://www.thalys.com/be/nl/aanbiedingen-en-tarieven/premium-mini