Category Archives:
featured post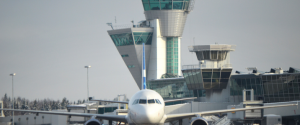 2019 was a busy year at Finavia's airports even though growth in air traffic was more moderate than in previous years. A total of 26 million passengers (+4,2%) travelled on scheduled and chartered flights.
Last year, 21,9 million passengers (+4,9 %) travelled through Helsinki Airport, the largest international airport in Finland. The number of passengers using Finavia's other airports increased to a total of 4,2 million (+0,6 %). Out of the larger airports, the number of passengers increased the most at Turku Airport (+22,6 %), Helsinki Airport (+4,9 %) and Rovaniemi Airport (+2,6 %). A total of 1.5 million passengers (+1,5%) used Finavia's airports in Lapland in 2019. The number of passengers declined slightly at Oulu Airport (-3,6 %) and Tampere Airport (-2,5 %) due to a decrease in the number or flights.
Number of transfer passengers continued to grow at Helsinki Airport
The number of passengers transferring from one international flight to another at Helsinki Airport increased by 16,7 per cent. Flights to and from Japan, Germany, China and Sweden had the most international transfer passengers. Last year, international transfer passengers amounted to 38.6 per cent of all passengers passing through Helsinki Airport.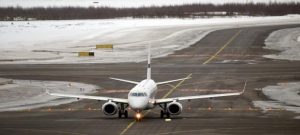 A total of 659 000 passengers (+18,2 %) travelled on flights to and from China in 2019. For the Japan routes, the number of passengers was 837 000 (+11,2 %). Currently, flights are operated from Helsinki Airport to nine destinations in China. Helsinki Airport also offers flights to five destinations in Japan, which is more than any other European airport offers. In addition, three weekly flights also started to operate to Beijing's new Daxing International Airport last autumn. In December, Helsinki Airport opened Europe's only direct connection to Sapporo, Japan.