Category Archives:
colonne 3 infos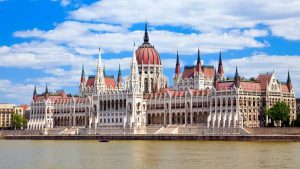 "The United States Government has also recognised that Hungarian migration and humanitarian policy is correct from all perspectives and from a moral, practical and economic approach", head of the State Secretariat for the Aid of Persecuted Christians of the Prime Minister's Office Tristan Azbej said in a statement to Hungarian news agency MTI in Washington.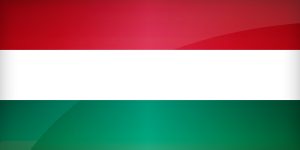 Assessing the results of his two days of meeting, the Minister of State stressed: "The Government of the United States and its organisations all acknowledge that Hungary's policy, according to which assistance must be taken to the source of the problem, instead of importing problems, is correct".
"Based on Humanitarian, ideological and political considerations, in 2016 the Hungarian Government launched the Hungary Helps Programme to support Middle Eastern Christians", Mr. Azbej told the press.
"The Government recognised and acknowledged the fact, which is unfortunately kept secret in the large majority of the world, that although Christians are the most persecuted religion, we nevertheless hear very little about this on international forums, and more importantly, that nobody is taking action to protect these communities in Asia, the Middle East and Africa", the Minister of State said.
"Hungary's position with relation to migration is absolutely clear", he underlined.
"Mass, illegal and uncontrolled migration is a process that is in fact not good for anybody", he declared, adding that "Migration causes social tensions in receiving countries, it leads to the creation of parallel societies, while source countries characteristically lose young people who represent the future and the opportunity to achieve progress".
The Minister of State also said that, although only in a small ratio, but terrorist groups have also using the flow of migration to infiltrate Europe.
Mr. Azbej felt it important to highlight the fact that as a country with a Christian culture, Hungary has a special responsibility to support Christians who are suffering because of their faith.
"Hungary is a secular country, but this does not meant that we reject the Judeo-Christian values on which the traditions, culture and fundamental values of Hungarian society are built", he added. "Europe also has Christian cultural roots, he pointed out, quoting one of the founders of the European Union, German Chancellor Konrad Adenauer, who said that Europe will either be Christian, or it will not be at all.
"Unfortunately, Europe has turned its back on its roots, as also indicated by the debate on the Sargentini Report in Strasbourg with week: the incomprehensible anger and the introduction of the various tools of the opinion dictatorship with which the Hungarian Government was attacked for building a Christian democracy", Mr. Azbej emphasised.
The Minister of State said that based on his discussions and meeting the United States is not only citing Hungarian practice as an example, but has also began following it.
"The concrete reason for my visit to Washington was precisely to transfer Hungarian experiences", he added, underlining however, that those political forces, including those who joined ranks against Hungary in the European parliament, who support migration have an interest in the implementation of the "Soros Plan", and do not want Hungary's example to spread.
"The Hungarian example is an example of sober love, practicality, security policy and cultural self-preservation rolled into one", Mr. Azbej said.
In Washington, the Minister of State met with leading officials from the United States International Development Agency, and held talks with State Department officials and representatives of religious and other nongovernmental organisations, in addition to presenting the Hungary Helps Programme at a Senate roundtable discussion. "The wide acknowledgement of the Programme is definitely also facilitating the further expansion of Hungarian-American bilateral relations", he stated.
(MTI)
Ryanair vliegt vanaf 2 november 2 maal per week van Charleroi op Banja Luka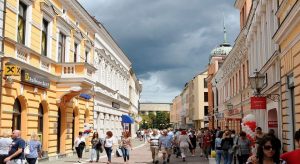 Banja Luka profileert zich als een aantrekkelijke bestemming voor een korte vakantietrip. Vanaf 2 november zal Ryanair twee keer per week vanaf Charleroi op deze bestemming vliegen. Banja Luka is de regionale hoofdstad van Republika Srpska, een van de twee entiteiten van het land Bosnië en Hercegovina. De stad heeft veel culturele bezienswaardigheden, een levendige sfeer, een heerlijke gastronomie en wordt omgeven door een nog ongerepte natuur met talrijke mogelijkheden voor activiteiten en ontspanning. Ideaal voor individuele reizigers, een verblijf met familie of vrienden maar ook voor bedrijfs- en teamuitjes.
Ontdek de stad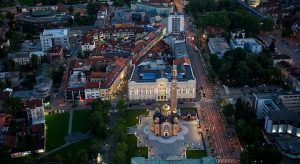 Banja Luka is met zijn 200.000 inwoners de grootste stad van Republika Srpska, de 2egrootste stad van Bosnië en Hercegovina en het culturele en administratieve centrum van de regio. Banja Luka is een stad van cultuur, jeugd en sport met een levendige sfeer en talrijke monumentale gebouwen zoals het oude treinstation uit 1891 dat nu dienst doet als het museum van hedendaagse kunst. Het gezellige voetgangersgebied "Gospodska Ulica" is het hart van de huidige stad met talrijke winkels, cafés en restaurants, waar men kan genieten van een uitstekende nationale keuken en lokale wijnen. De gastvrijheid en de vriendelijkheid van de inwoners van deze stad maken uw vakantiebeleving compleet.
Het hoogtepunt van de stad om te bezoeken is het Kastel fort, dat gelegen is op de oever van de Vrbas rivier. Hier begon de ontwikkeling van de stad enkele eeuwen geleden en naast een verdedigingswerk was het fort ook een plaats voor de handel. Tegenwoordig is het een van de belangrijkste toeristische attracties van de stad met o.a. een restaurant een speeltuin en een park. Op de binnenplaats van het fort worden gedurende het gehele jaar verschillende manifestaties gehouden waaronder culturele evenementen, muziekfestivals en tentoonstellingen. Banja Luka wordt omringd  door bossen en heuvels, welke talrijke mogelijkheden bieden voor wandeltochten, picknicks en ontspanning.
Adrenaline op de Vrbas rivier
De Vrbas river staat in de top van de meest aantrekkelijke rivieren in Europa en is een favoriete bestemming voor adrenaline liefhebbers. Het Vrbas Adventure Resort, dat op slechts 20 km ten zuiden van Banja Luka ligt, biedt talrijke mogelijkheden om te raften, canoën en kajakken,  van ontspannende tochten tot aan wild avontuur en echte adrenaline ervaringen. Er zijn 3 verschillende routes met een lengte van 5 t/m 21 km en ervaring is niet noodzakelijk aangezien men begeleid wordt door ervaren gidsen. Het avontuur eindigt met een lunch in een restaurant aan de rivier en eventueel een duik in de Vrbas rivier. Uniek is de mogelijkheid om 's nachts te raften op een verlicht deel van het parcours, het enige verlichte slalom parcours in de open lucht in de wereld.
Na het raften kan men nog een bezoek brengen aan een van de uitzichtpunten met een prachtig uitzicht over de canyon van de Vrbas rivier of genieten van een ontspannende pauze bij de nabijgelegen Krupa watervallen. Op deze plek mondt de Krupa rivier uit in de Vrbas, met een prachtig panorama uitzicht over de watervallen en een oude watermolen en er is tevens een korte wandelroute naar een nabijgelegen klooster. Langs de Vrbas rivier zijn ook een aantal ruïnes van middeleeuwse stadjes te vinden zoals Zvačaj, Greben and Bočac.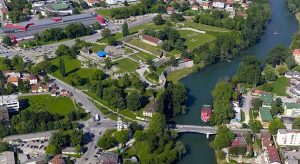 Verken de ongerepte natuur
Tussen Mrkonjić Grad en Šipovo ligt een gebied met ongerepte natuur met talrijke mogelijkheden om te wandelen, mountainbiken, bergklimmen en vissen. Een goed startpunt om het gebied te verkennen is het Pecka Bezoekerscentrum, dat aan de voet ligt van een berg welke de grootste natuurlijke klimwand van Bosnië en Hercegovina is. Het bezoekerscentrum fungeert als informatiecentrum, biedt eenvoudige accommodatie aan natuurliefhebbers en serveert organische maaltijden met ingrediënten uit eigen tuin en de directe omgeving. Het is ook een goed startpunt voor wandel- en mountainbiketochten in de omgeving. Plaatsen die de moeite waard zijn om te bezoeken zijn de bronnen van de Sana en de Pliva rivier, de watervallen van Janjske Otoke en ecozone Zelenkovac. Of ga net als de locals barbecueën, lunchen of picknicken midden in de natuur!
Een andere goede uitvalsbasis om dit prachtige gebied te ontdekken is het stadje Šipovo, dat een aantal basisvoorzieningen voor toeristen biedt zoals een VVV-kantoor en een fietsverhuur. Het toeristische complex Pliva, slechts enkele kilometers buiten het stadje biedt uitstekende familieaccommodatie in de vorm van luxe bungalows op een prachtige plek aan de Pliva rivier. De Pliva rivier staat tevens bekend om zijn uitstekende mogelijkheden om te vliegvissen.