Category Archives:
colonne 3 infos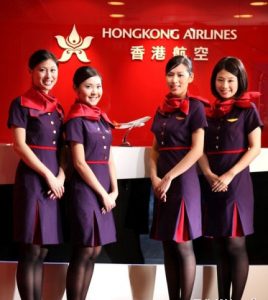 [Hong Kong ▪ 12 October 2017] Hong Kong Airlines has announced that it will launch a new non-stop service between Hong Kong and San Francisco from 25 March 2018.
The new service will expand the airline's presence in North America, following the launch of its services to Vancouver on 30 June 2017 and Los Angeles on 18 December 2017. Hong Kong Airlines will also be looking to further enhance connectivity to the US by launching a service to New York later in 2018.
The timing of the new service ensures that travellers arrive in San Francisco early in the morning – particularly enticing for those seeking to maximise their time in The Golden City. In turn, an evening arrival back in Hong Kong guarantees passengers a restful sleep, following a long flight.
Hong Kong Airlines' new Hong Kong-San Francisco service will be operated by its brand-new Airbus A350. The fuel-efficient widebody aircraft features a total of 334 seats, with 33 in Business Class, 108 in Economy Comfort and 193 in Economy Class.
All Business Class seats have a width of 23" and are able to fully recline into a flatbed. This, combined with specially designed smooth and soft bedding, will ensure that passengers can enjoy the highest quality of sleep in the air. Meanwhile, all seats are also equipped with the latest high-definition TV screens offering a variety of inflight entertainment options, including movies, television, news and music. Each seat also has a power outlet and USB port fitted to the side for maximum convenience. Finally, onboard Wi-Fi service is available to all passengers, of which the first 15 minutes of use is free.
Mr Li Dian Chun, Chief Commercial Officer of Hong Kong Airlines said: "Our transition from a regional airline to a global carrier continues to gain traction, as San Francisco becomes our third destination in North America. According to San Francisco International Airport, it served an all-time record of 53.1 million passengers last year, which represented a 6.1% growth year on year. We anticipate even more growth in the future. As a popular destination for both business and leisure travellers, we are delighted to offer passengers with more flexibility and options when travelling to The Golden City."
"We are honored that Hong Kong Airlines has made SFO a key part of their growth strategy in the United States," said Mr Ivar C. Satero, Director of San Francisco International Airport. "This move reinforces our Airport as the global gateway to the world's foremost center of technology, innovation, and tourism."
The flight time between Hong Kong and San Francisco is approximately 13 hours. Flight schedule is as follows* (All Times Local)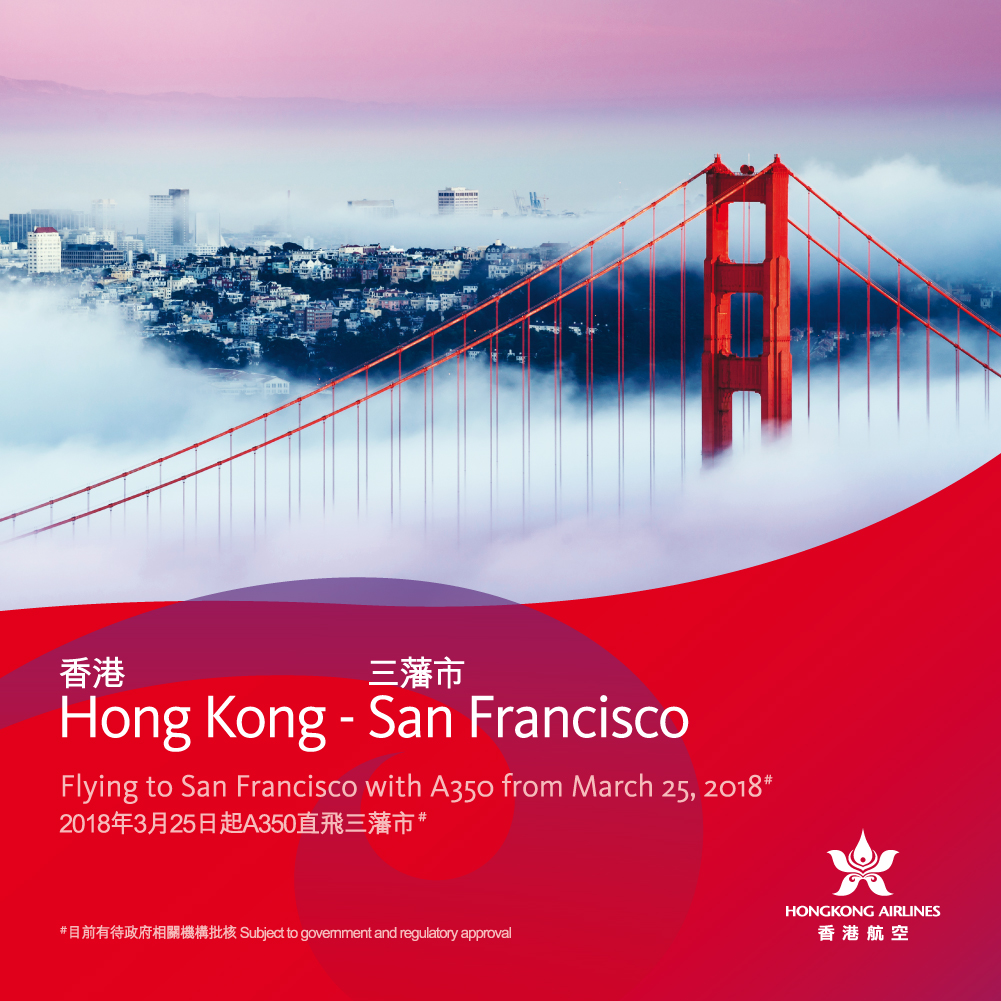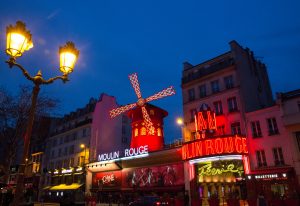 1, 2, 3… Ce sont plus de 20 salles de spectacle parisiennes mythiques qui vous offrent une place gratuite pour toute place achetée.
Pour la première fois, du 30 octobre au 12 novembre 2017, en partenariat avec l'Office du Tourisme et des Congrès de Paris et Atout France, les salles parisiennes les plus emblématiques déroulent leur tapis rouge pour dévoiler leur toute nouvelle programmation et animer la capitale à l'entrée de l'automne. Tous les styles et toutes les disciplines sont en haut de l'affiche : musique, ballet, théâtre sur-titré, cirque, cabaret ou encore jazz.
Le site www.showtimeinparis.com permet de découvrir l'ensemble de l'offre proposée. Une opportunité à ne pas manquer pour profiter pleinement de la scène parisienne et de ses spectacles qui rayonnent dans le monde entier.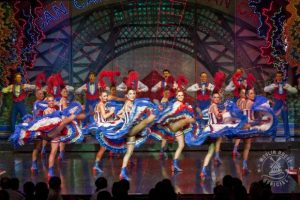 Des soirées dans l'atmosphère pétillante des cabarets aux concerts dans des salles mythiques à l'acoustique hors du commun en passant par les spectacles humoristiques du moment, c'est toute une palette qui s'offre au plus grand nombre. Famille, couple, amis : il y en aura pour tous les goûts… la barrière de la langue en moins, l'intégralité des spectacles étant en anglais, sur-titrée / sous-titrée en anglais ou facilement compréhensible pour les non francophones.
Plus aucune raison de résister, il ne reste plus qu'à trouver qui inviter ! www.showtimeinparis.com
A propos d'Atout France
Atout France, opérateur unique de l'état français en matière de tourisme, a pour mission de contribuer au renforcement de l'attractivité de la destination France et à la compétitivité de ses entreprises, filières et destinations.
France.fr
Parisinfo.com
#FeelParis Facebook : Paris je t'aime
Twitter : @ParisJeTaime
Instagram : @parisjetaime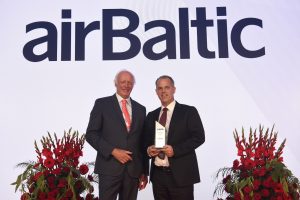 Riga. The Latvian airline airBaltic has received CAPA Regional Airline of the Year award. CAPA Aviation Awards for Excellence is held annually since 2002 with professionals participating from airlines around the world.
Martin Gauss, Chief Executive Officer of airBaltic: "It is such an honour that airBaltic has been recognized as the CAPA Regional Airline of the Year. We have had an exciting year – our fleet is being modernized, we have added 13 new destinations, our team is growing and more passengers are traveling with us. The great success and this award is a result of the work that our team does every day."
The CAPA Regional Airline of the Year is awarded to the regional airline that has been the biggest standout strategically, has established itself as a leader and demonstrated innovation in the regional aviation sector. (Note that this award is not limited to operators of regional aircraft; it is intended to recognize smaller airlines – fewer than 10 million annual passengers – that either do not operate any long-haul services, or only operate limited long haul services.)
In 2016 airBaltic completed a multi-year restructuring, increased passenger numbers for the first time in five years, secured a capital increase and a private investor, became the launch customer for the Bombardier CS300 and returned to positive EBIT. It is the biggest airline operating out of the Baltic region, with hubs at Tallinn and Vilnius in addition to its main hub at Riga.
CAPA Aviation Awards for Excellence are regarded as the pre-eminent awards for strategic excellence in aviation. Candidate organisations worldwide submit information about themselves, along with their justification towards being rewarded for their performance over the past year.Initially limited to Asia Pacific and the Middle East, the awards were expanded by CAPA in 2012 to include all regions.
airBaltic operates direct flights from Riga to over 60 destinations. airBaltic offers convenient connections via Riga to its network spanning Europe, Scandinavia, the CIS and the Middle East. In addition, airBaltic also offers direct flights from Tallinn and Vilnius.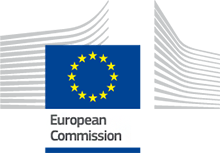 The European Commission-funded Partnerships in European Tourism project will arrive in Beijing at the China Outbound Travel & Tourism Market in April 2018 – marking the first of a series of B2B tourism events taking place in China as part of the 2018 EU-China Tourism Year.
The 2018 EU-China Tourism Year was announced in 2016 by the President of the European Commission, Jean-Claude Junker and the Chinese Prime Minister, Li Keqiang.  Partnerships in European Tourism is an initiative as part of this this year aimed at supporting EU tourism businesses and operators wishing to expand their businesses into China.  This is achieved through tutoring activities, facilitating new collaborations and partnerships around trans-European tourist products and the organisation of B2B matchmaking and other promotional events alongside international fairs.
Now in its 14th year, COTTM is the longest running and most well respected platform for the outbound tourism market. It is the only business to business event that focusses on the expanding outbound tourism market. In 2017 COTTM attracted over 4300 Chinese trade buyers and more than 450 exhibitors from 70 countries and is the only exhibition that is 100% business to business and 100% outbound.
COTTM was selected as the first venue to host a China-based event in the 2018 programme – a B2B matchmaking between European businesses and Chinese operators will take place, as well as a thematic conference on EU-China cooperation on tourism with a focus on the particular draw of family travel to Europe.
The European delegation is working closely with the China Tourism Academy (CTA) to deliver a conference programme within the COTTM programme to demonstrate the very best of Europe's offer to the outbound Chinese market.
Dai Bing, President of China Tourism Academy – said, "COTTM aims to promote the development of China outbound tourism and the partnerships between China and overseas destinations since it was launched, and builds a bridge for the communication between China and the global tourism industry. China Tourism Academy (CTA) is willing to support the cooperation between COTTM and the European Travel Commission (ETC) and European Tourism Association (ETOA)."
"We are delighted to be hosting a delegation from Europe at the 2018 event in collaboration with the ETOA – the European Tourism Association. This is an important development for the show, and we know from visitor feedback that Europe is a very important destination for the Chinese outbound tourism market. We look forward to a continued partnership and to see the business opportunities develop at the show." Said Matt Thompson, Project Director, Tarsus Group Ltd.
Tom Jenkins, CEO of ETOA – European tourism association, head of the consortium delivering the Partnerships in European Tourism programme – said: "Following the official opening of the 2018 EU-China Tourism Year in Venice in January, it makes complete sense that we bring the first in-market Partnerships in European Tourism event to the Chinese capital.  Bringing a matchmaking, conference and exhibition at the only dedicated B2B outbound event in China will ensure the best business development opportunities for all involved."
For more information, please contact:
Jane Carter
Sales Manager – COTTM
Tel: +44 (0) 20 8846 2902
With the start of the partnership, Emirates will codeshare on 29 routes operated by flydubai
Passengers can book from 03 October with travel commencing on 29 October
Reach more destinations easily, frequently and quickly
Following the commencement of their partnership, Emirates and flydubai today announced that Emirates will expand its network to 29 flydubai destinations across three continents.
The new partner network, through its codeshare, will offer greater frequency and easier access to more global destinations with the advantage of connecting baggage to the final destination.  Passengers can book from 03 October on Emirates.com, through the Emirates Contact Centres or the travel agents network with travel commencing from 29 October 2017.
HH Sheikh Ahmed bin Saeed Al Maktoum, Chairman and Chief Executive of Emirates Group and Chairman of flydubai, said, "This is an exciting first step in unlocking the benefits of the partnership for passengers who will have the opportunity to enjoy the unique advantages each airline offers as well as greater choice and flexibility when connecting via Dubai. This is just the start and as we expand the partner network in the coming months we will open up more opportunities for our passengers to explore the world."
Throughout the customer journey Emirates and flydubai will deliver a product experience reflective of their unique brand characteristics.  When booked together, as part of the codeshare, Emirates passengers will receive complimentary meals and the Emirates checked baggage allowance on flights operated by flydubai in both Business and Economy Classes.
Connecting in Dubai's aviation hub offers a smooth transfer experience and under the new partnership passengers will benefit from a reduced minimum connection time (MCT) between Emirates' home in Terminal 3 and flydubai's in Terminal 2 of 120 minutes.
Today's announcement is an initial phase of the extensive agreement that will, in future phases, see the creation of additional city pair connections as the codeshare agreement is expanded and both airlines' networks are optimised.
More benefits for frequent flyers
In this first phase of the partnership, Emirates Skywards members can earn Skywards miles and Skywards Tier Miles on codeshare flights as per the existing Skywards mileage programme.
In addition to the Emirates free checked baggage allowance, Skywards Premium members can also enjoy their extra checked baggage allowances of 20kg (Platinum members), 16kg (Gold members) and 12kg (Silver members) on codeshare flights operated by flydubai.
Skywards Silver, Gold and Platinum members travelling on codeshare flights can access flydubai'sBusiness Check-in counters and receive priority tags.
Further benefits for members of each airlines' frequent flyer and loyalty programmes will be announced in due course.
Emirates and flydubai partnership codeshare destinations
| | |
| --- | --- |
| City  | Country Name |
| Baku | Azerbaijan |
| Sarajevo | Bosnia & Herzegovina |
| Sofia | Bulgaria |
| Prague | Czech Republic |
| Asmara | Eritrea |
| Tbilisi | Georgia |
| Lucknow | India |
| Ahwaz | Iran |
| Bandar Abbas | Iran |
| Esfahan | Iran |
| Lar | Iran |
| Shiraz | Iran |
| Najaf | Iraq |
| Kuwait | Kuwait |
| Bishkek | Kyrgyzstan |
| Skopje | Macedonia |
| Muscat | Oman |
| Salalah | Oman |
| Bucharest | Romania |
| Kazan | Russia |
| Krasnodar | Russia |
| Mineralnye Vody | Russia |
| Rostov-on-Don | Russia |
| Samara | Russia |
| Yekaterinburg | Russia |
| Belgrade | Serbia |
| Juba | South Sudan |
| Kiev Zhulyany | Ukraine |
| Odessa | Ukraine |