Taiwan seeks exchanges with renewable energy developers in Europe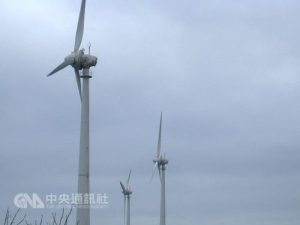 Brussels, Sept. 23 (CNA) In an effort to expand Taiwan's renewable energy development, a team of experts headed by Deputy Minister of Science and Technology Su Fong-chin (蘇芳慶) recently left for Europe to seek exchanges with a number of renowned European renewable energy developers.
According to the technology ministry, the team comprised of academics and industry players from Taiwan already toured the city of Genk in Belgium, home of EnergyVille, a renowned sustainable energy research institute.
During the visit, Belgian researchers were briefed on green energy development in Taiwan in recent years, including the planned construction of a solar energy, wind power and a green energy-oriented science-based town in Shalun, Tainan.
The Belgium tour on Sept. 19 also took the Taiwanese delegation to Leuven, where they exchanged ideas with a team of experts from a battery and smart home electronics institute.
Two days later, Su and his team visited Park 20/20, an innovation and sustainable green energy technology park in the Netherlands.
The Taiwanese delegation was warmly received by members of the Dutch think tank and local industry representatives, all of whom expressed a willingness to cooperate with Taiwan, an official from Taiwan's representative office in the Netherlands said.
(By Tang Pei-chun and Ko Lin)
Enditem/AW