MCE South Europe 2017, third annual MICE B2B forum to be held in Sicily, Italy is getting closer!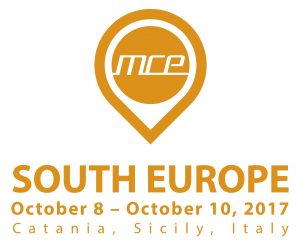 Only two weeks left before the historical Sicilian city of Catania welcomes the annual MCE South Europe forum. The unique concept of bringing together quality South European destinations and suppliers and event organizers from around the world, has proven its efficiency throughout the years.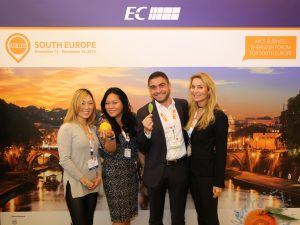 The list of participants, will once again be very promising. The best MICE destinations and its providers from South European countries like Valencia Convention Bureau, Hilton Sorrento Palace, Makedonia Palace Hotel Thessaloniki, Liberty International Italy, Radisson Blu Plaza Hotel Ljubljana, IFEMA Convention and Congress Centre Madrid and many others will find their way to the cultural capital of Sicily. They will be meeting face to face during pre-scheduled meetings with leading international meeting and incentive planners such FCm Travel Express, Astra Zeneca, Thomas Cook Business Incentives, Merz, Scandorama and endless more that have set their sights art organizing their next business event in South Europe.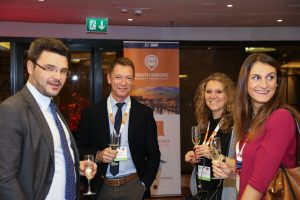 With event partners as the Sicilian Convention Bureau, Four Points by Sheraton Catania Hotel & Conference Center, Villa Diodoro, Villa Fago, Italy Incoming DMC and Mondial Tecnica the event is surely going to meet the best that Italy and Sicily have to offer. The magnificently prepared dinners with authentic Italian dishes from Sicilian traditional cuisine, delicious appetizers, scrumptious culinary delights and mouthwatering desserts at Villa Diodoro and Villa Fago are going to be something to look forward to. The views both offer on the sea and the gracious Mount Etna will create the everlasting memories that will draw a lot of business back to South Europe, Italy and Sicily in specific.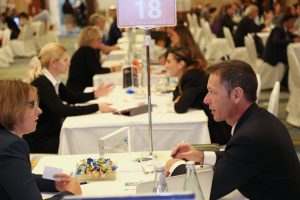 'Each forum we organize in a different destination offers the destination to showcase itself. Sicily in that respect is no exception and has gone all the way to highlight why this gorgeous Island with their amazing beautiful landscape, warm hospitality and widely available MICE services are a destination to consider for any business or incentive event.' Says Alain Pallas, Managing Director of the organizers Europe Congress.
Besides the matchmade B2B meetings, the event program offers various keynotes by event MC and expert in interpersonal communication Jonathan Bradshaw of the Meetology Lab, network sessions, luncheons and of course the fabulous dinner evenings. It will be a business opportunity and memorable experience to cherish forever.
For more information and participation possibilities, please contact Europe Congress on: Email: info@europecongress.com or Telephone: +420 226 804 080

MCE South Europe 2017 Fact Sheet:
Dates: 8, 9 & 10 October 2017
Place : Four Points by Sheraton Catania Hotel & Conference Center, Catania, Sicily
Key Benefits:
2,5 days MICE one-stop-shop B2B forum;
High quality event venue: Four Points by Sheraton Catania Hotel & Conference Center
Minimum of 30 to 35 pre-scheduled and match-made one-to-one meetings with Hosted Buyers most likely to be your next business partners;
80-100 qualified, reference checked and high volume MICE event producing Hosted Buyers having outgoing MICE business for South Europe will meet exclusively with 60 Solution Providers from the region;
Total of up to 200 persons remain together for the event days: No visitors;
Numerous educational sessions by MICE industry experts
Promotional sessions emphasizing the potential of South Europe;
Networking sessions offering full catering such as coffee breaks, luncheons, welcome reception, dinners and an after-dinner party to increase interaction.
Agenda and Program:
Pre-scheduled and match-made one-to-one meetings
Day networking, benchmarking and socializing in an inspiring environment
Keynotes by industry experts addressing trending industry topics
Social gatherings as coffee breaks, luncheons, dinners, reception and party.
Participants:
60 Convention Bureaus and MICE Providers from South European Countries:
Albania

Bulgaria

Croatia

Cyprus

France

Greece

Italy

Macedonia

Malta

Monaco

Montenegro

Portugal

Romania

Slovenia

Spain

Turkey
80 – 100 leading event planners and decision makers in their organization of:

Origin:

Germany, Austria, Switzerland: 20%

United Kingdom & Ireland:15%

France, Benelux & Scandinavia: 20%

Central & Eastern Europe: 10%

Russia & CIS: 10%

Middle East & Asia: 15%

North America: 10%
Type:
65%

Agencies

25%

Corporate

10%

Associations
Organizer:
Europe Congress, Phone: +420 226 804 080, E-Mail: info@europecongress.com