Cobalt launches new route to Moscow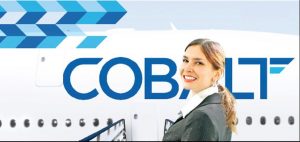 Cobalt Air, the Cypriot airline, today (12 Oct) announced a new route from Paphos Airport to Moscow Sheremetyevo Airport as part of its Winter 2017 schedule.
Flights to Moscow begin on 29 October each Thursday and Sunday.
Cobalt Air continues to connect Cyprus via Larnaca and Paphos airports to major business and leisure centres on high frequency, value fare services including Athens (daily), London (daily via Stansted & Gatwick) as well as Frankfurt making Cobalt Air the ideal choice for business and leisure customers.
In Larnaca, Cobalt Air CEO, Andrew Madar said: "We are pleased to expand our routes for Winter 2017 by launching Paphos Airport to Moscow Sheremetyevo Airport. "This route will goes on sale today on the www.cobalt.aero website as we continue to grow our international route network. "Russian visitors and residents alike can look forward to trying the Cobalt Air experience and a range of destination choices so there's never been a better time to book a flight on Cobalt Air. Customers should Book Early to Save Big on www.cobalt.aero."

Schedule Departure from Paphos – 09:10
Arrival at Moscow SVO – 14:25
Departure from Moscow SVO – 15:25
Arrival at Paphos – 18:30