Budapest Airport welcomes easyJet's new London link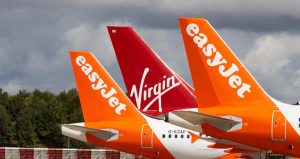 Having served the Budapest to London market for over 10 years, Hungary's capital gateway is delighted to celebrate easyJet's newest service to the UK city, launching a twice-weekly (Mondays and Fridays) operation to London Southend, adding to its successful London Gatwick operation.
"Traffic between Budapest and London continues to grow, and during the first nine months of 2018, over 1.15 million passengers have travelled between these two key European capitals. With London, and indeed the UK, being the largest city and country markets from Hungary, this new service to London Southend comes at a time when the UK market continues to grow in strength," states Eszter Almási, Airline Development Manager, Budapest Airport.
An additional enhancement to Budapest's UK network saw easyJet also introduce a twice-weekly service to Manchester yesterday, seeing weekly capacity to the northwest of the UK grow by 20% this winter.