Antwerpen in Lonely Planets to 10 van te bezoeken wereldsteden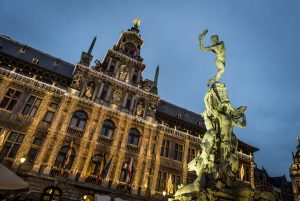 Antwerpen is opgenomen in de top 10 'Best in Travel 2018' van Lonely Planet. Het expertenpanel van de toonaangevende reisgids roept de stad uit tot een van de must visits voor reizigers en toeristen. Deze plaats in de top 10 zal heel wat aandacht voor Antwerpen opleveren en zal ongetwijfeld veel reizigers inspireren om een citytrip te plannen naar de stad.
Lonely Planet's Best in Travel 2018 heeft veel lof voor Antwerpen: "Once northern Europe's greatest city, today Antwerp is one of its best-kept secrets."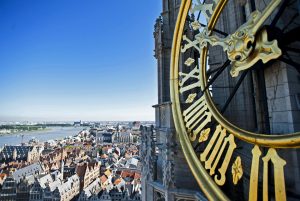 Lonely Planet geeft ook aan waarom bezoekers in 2018 een trip naar Antwerpen moeten plannen: "Flanders' unofficial capital is laden with historic riches and home to world-class arts and design, and this year it's showing its cultural chops with a celebration of its Baroque heyday. Inspired by the city's most famous resident, Rubens, Antwerp Baroque 2018 will feature Flemish Masters rubbing shoulders with modern talent in a calendar that spans parades, concerts, street art, multimedia shows and workshops."
Meer informatie op www.lonelyplanet.com/best-in-travel en www.visitantwerpen.be.