Visit Maribor with a Mobile Guide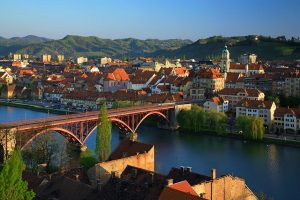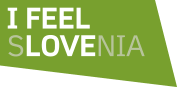 Explore Maribor, the city of the world's oldest vine, without using a traditional map. The Visit Maribor mobile app will take you to all the most important sights in Maribor's city centre and also familiarise you with lesser known facts and photographs from the past.
Maribor, the second largest city in the country, is a cosy city spanning from the wonderful nature of the Pohorje hills on one side of the Drava river to the wine-growing hills on the other. Maribor has developed from a former industrial centre into an important cultural city in the eastern part of Slovenia. The city centre, which is perfect to explore on foot, is full of cafes, boasting youthful energy and student life, while the riverside Lent district hosts the major summer arts festival, "Lent". There, on the Drava River embankment, is also the Old Vine House with the oldest vine in the world. The confirmed age of the vine is over 450 years, which won it a place in the Guinness Book of Records as the oldest noble vine in the world still bearing grapes.
Discover the city with the mobile app Visit Maribor. The app informs you which sights are located near your location, and in addition to this, it allows you to discover Maribor through four thematic trails – To explore the origin of the city's name; To the oldest vine in the world; By the river Drava to the oldest part of the city; To discover where the old city walls used to be.
The free mobile app is available in Slovene, English and German, works without an internet connection and it is really easy to use. Find it on Google Play or in the App Store.