Tsai Ing-wen reelected as Taiwan's President: a big victory for democracy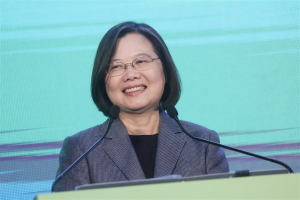 Taipei, Jan. 11 Taiwan's incumbent President Tsai Ing-wen was elected to a second four-year term Saturday, winning by a wide margin over her main competitor, Kaohsiung Mayor Han Kuo-yu of the opposition Kuomintang (KMT).
The 63-year-old former trade negotiator of the Democratic Progressive Party (DPP) won more than 8 million votes, the highest number gained by a candidate since Taiwan's first presidential election in 1996.
Tsai's reelection shows the support of the population who believe and fight for a free and democratic Taiwan not sumise to the dictatorial regime of Peking. However, this does not mean 100% adherence to the national policy of President Tsai since the KMT wins seats in the legislative elections. In all cases the DPP retains its absolute majority in the Taiwanese Parliament.
U.S. Secretary of State Mike Pompeo congratulated Taiwanese President Tsai Ing-wen on her re-election and lauded her for seeking stability with China "in the face of unrelenting pressure."
In a statement that could anger Beijing, which views Taiwan as part of China, Pompeo said Taiwan's democratic system, free market economy and civil society, made it "a model for the Indo-Pacific region and a force for good in the world."