Skal to bring Worldwide Tourism Event to Miami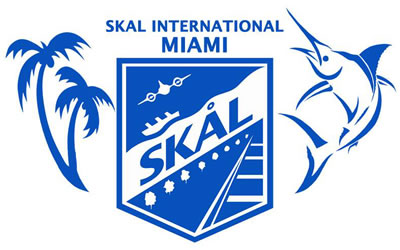 Mami FL – October, 2017 – Skal International, the global organization of Travel and Tourism leaders, has voted in its General Assembly recently in India, to bring its 2019 Skal World Congress to Miami and will sail on a Royal Caribbean seven night cruise in September, 2019.
David Ross, Executive Secretary – Treasurer of the Skal Club of Miami, presented the proposal with the support of Skal International USA.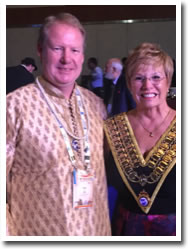 "This is the first time that Miami will host the Skal World Congress." said Ross, " We are excited to have offered a cruise on the new Royal Caribbean international Oasis Class ship, Symphony of the Seas, which will sail from September 14-21, 2019″ he said. "The General Assembly unanimously supported the proposal just after the wake of a very difficult year for South Florida, Mexico, and the Caribbean. We are very grateful."
Holly Powers, Skal International USA President, commented, "The Royal Caribbean Symphony of the Seas can accommodate more than 1500 delegates to the Skal World Congress and can set a new record for a Cruise based Congress. Skal Clubs throughout the United States are thrilled that Skalleagues from throughout the world are supporting the region."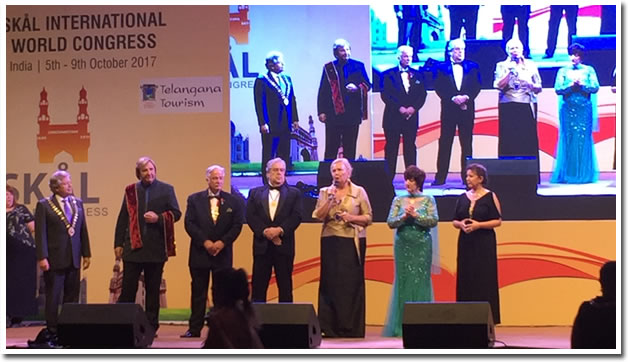 The Skal Club of Miami was founded in 1950 and is known to be one of the most diverse Clubs in its membership, due to a broad base of national backgrounds and a reflection of Miami's status as an International Community.
For information on Sponsorship opportunities and general information, contact: David Ross at skalmiami@yahoo.com.