MOFA to "do its best" to set up APEC meets with U.S., China reps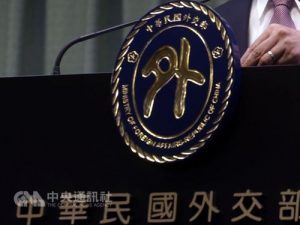 Taipei, Nov. 7 (CNA) The Ministry of Foreign Affairs (MOFA) will do its best to have Taiwan's representative meet with his American and Chinese counterparts at the upcoming Asia-Pacific Economic Cooperation (APEC) leaders' summit, Foreign Minister Joseph Wu (吳釗燮) said Wednesday.
"We would not rule out any possibility and will do our best to make it happen," Wu told lawmakers when asked at a legislative hearing to comment on the possibility of such meetings.
Morris Chang (張忠謀), founder of Taiwan Semiconductor Manufacturing Co. (TSMC) has been named as Taiwan's representative to attend the APEC leaders' summit in Papua New Guinea from Nov. 12 to 18.
U.S. Vice President Mike Pence and Chinese President Xi Jinping (習近平), meanwhile, are expected to represent their respective countries.
Asked what Chang would discuss if he met with those leaders, Wu said Chang would probably raise Taiwan-U.S. trade and investment issues with Pence and extend some "goodwill gesture" to Xi, without elaborating on what kind of gesture could be made.
Previously commenting on whether Chang would meet with Pence, the top U.S. representative to Taiwan, Brent Christensen, did not give a direct answer.
"We anticipate that he (Chang) will, in fact, as is always the case, interact with other leaders at the summit. But at this point we don't have specific information about how that might happen," Christensen, the new director of the American Institute in Taiwan's (AIT) Taipei office, said on Oct. 31.
Christensen also praised the selection of Chang as an "inspiring choice."
"He represents everything that is good about Taiwan, a really outstanding and very prominent figure in Taiwan society," he said.
(By Joseph Yeh)
Enditem/ls