Category Archives:
LAST NEWS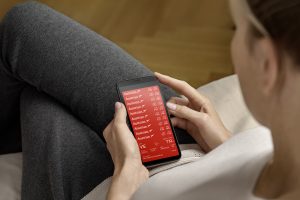 Copyright: Austrian Airlines
Passengers can choose between Europe Pass and City Pass
Both options are also available as CO₂-neutral versions
Developed in cooperation with the Lufthansa Innovation Hub
 From now on, Austrian Airlines is offering a new product for everyone who frequently and gladly travels. The Flight Pass composes of ten flights within Europe departing from Vienna. Travelers can choose between two options: the Europe Pass enables passengers to discover the diversity of Europe. The City Pass is ideal for passengers who regularly commute to a European city. The City Pass is available starting at EUR 449, whereas the Europe Pass begins at EUR 799. The price is oriented to the desired booking deadlines and travel times. Passengers decide in advance whether they also want to fly at peak times (Christmas and Easter) and select how far in advance they would like to book their flights. They can choose between 60, 21 and 7 days. Both passes can also be obtained including CO2 compensation. The flight coupons are valid for a period of one year after purchase.

Le tourisme « de luxe » va bien au-delà du voyage personnalisé, un créneau sur lequel beaucoup d'agences se sont déjà lancées. Le voyage « très haut de gamme », spécialement destinée à une clientèle d'ultrariches, exige rareté, originalité, insolite, et un service sans faille, mais qui peut aussi rechercher des vacances enrichissantes sur le plan personnel. C'est donc l'affaire de spécialistes, qui ont compris la spécificité d'une clientèle qui accepte de payer le prix fort, mais dicte ses conditions particulières et exige un service vraiment personnalisé et discret.
Bruno Van den Bossche et Patrick Crépin ont été à l'origine de l'aventure de Quinoa, un tour-opérateur de niche en parfaite adéquation avec cette demande, mais dont la marque disparaîtra au 31 décembre. Inspiration Africa prendra la relève, avec une offre focalisée sur l'Afrique, où le luxe ne s'affiche pas toujours en étoiles classiques, mais s'appuie sur une exceptionnelle richesse d'expériences, grâce à un réseau de partenaires locaux de confiance, tissé depuis de nombreuses années.
Quelques points qui seront sûrement abordés:
– savoir-faire et investissement: local ou importé? disponibilités, facilités, partenariats
– quelle durabilité économique pour le tourisme exclusif?
– conservation et traditions ou pollution touristique?
L'Afrique, une nouvelle donne pour le tourisme haut de gamme : ce sera l'objet du prochain dîner-débat organisé par le Skål Club de Bruxelles
le mercredi 18 décembre àpd 18 :30 h
Hôtel Ramada Woluwe
Dîner à 20.30 h en compagnie des conférenciers et poursuite de contacts informels dans l'ambiance du Skål International. (www.skal.org)
Infos : skalbru@skynet.be – l'inscription est nécessaire ! – Conditions :voir document en annexe –
Inspiration Africa couvre le Botswana, le Kenya, le Malawi, le Mozambique, la Namibie, le Rwanda, l'Afrique du sud, la Tanzanie, l'Ouganda, la Zambie et le Zimbabwe, avec des bureaux opérationnels à Johannesburg, Lusaka, Nairobi, et aux Chutes Victoria, et des agents commerciaux en Europe et Amérique du Nord.